The Leader in Branded Communication
First Orion
We're one of the fastest-growing telecommunications technology providers, with over 400 employees worldwide building our industry-leading communication solutions. People First is more than just a catchy phrase – it's how we've built our culture from the inside out.
First Orion
Our Mission and Core Values
Ever-evolving since 2008, our mission remains the same – we're here to provide an exceptional mobile experience and protect consumers from bad actors. To us, the phone is a way to connect. As a leader in mobile communications technology, we take the worry out of picking up your device and deliver confidence in every call.
People First
We are committed to creating a great workplace.
Trust & Transparency
We value an open, honest environment.
Make It Happen
We have a deep passion to excel.
Innovation Wins
We develop world-class, kick-ass solutions & products.
2008
First Orion is founded as PRIVACYSTAR
2010
PRIVACYSTAR is the #1 source of scam complaints to the FTC (Federal Trade Commisson).
2012
Carriers ask for help with scam. First Orion creates white label apps.
2015
First Orion aquires Accudata.
2016
November
First Orion Opens London office.
T-Mobile and First Orion team up to create an in-network scam solution, "SCAM LIKELY".
October
Great Places to Work top 50.
2017
First Orion delivers an enhanced call experience and branded calling is born.
2018
April
First Orion launches calltransparency.com.
August
First Orion celebrates 10 years and counting!
2019
First Orion opens Dubai office.
2020
First Orion opens new headquarters in North Little Rock, Arkansas.
2021
The first richcall data proof-of-concept with T-Mobile is completed.
2022
First Orion launches the developer portal.
First Orion launches the customer portal.
First Orion

Makes History

We have been in the calling business for over a decade – but it hasn't always been about mobile calls. We started this company to make it easier for consumers to report unwanted landline calls to the Federal Trade Commission. Our entire purpose was to hunt the bad actors – which is why we chose the name First Orion, based on "Orion the Hunter."
Orion served several roles in ancient Greek culture – not only is he the personification of the winter constellation of the same name, but he was also revered as a hero. We took on that hero mentality because we've always been focused on protecting both consumers and businesses from scammers and spammers.
Around the World
Making a Global Impact
What started as a tiny office in small-town Arkansas is now a full-scale, international enterprise effort. First Orion is headquartered in North Little Rock with offices in Seattle, London, and Dubai. 
Awards & Accolades

First Orion is a recognized leader not only for our industry leading technologies, but as a great place to work. Now that is a killer combination.
Meet the Team
Founders and Leaders
Learn more about First Orion's Executive Leadership Team and Board Members below:
Charles Morgan
Chairman & Chief Executive Officer
Joe Stinziano
President & Chief Operating Officer
Jeff Stalnaker
CFO & EVP, Strategic Initiatives
Kent Welch
Chief Data Officer
Libbi Dixon Whitehurst
Chief People Officer
Scott Hambuchen
Chief Information Officer & EMENA Leader
Sam Baxter
Chief Legal Officer
Jennifer Barrett Glasgow
Chief Privacy Officer & EVP
Ash DuttaChowdhury
Chief Information Security Officer
Tiffany Childers
Chief Accounting Officer
Mark Himelfarb
CTO & Ukraine Managing Director
Jamelle Brown
Chief Technology Officer, Data Solutions
Mike Lloyd
SVP, Global Telecom
Mike Coleman
VP, Channel Sales - IT Distribution
Mike Otting
VP, Channel Sales - Platforms
BK Smith
VP, Product Development
Allison Owen
VP, Client Success
Robert Baker
Communication Protection Managing Director, EMEA
Temim Nawaf Adwan
Managing Director, International Branded Communication, MEAA
Board Members and Advisors
Charles Morgan
Board Member
Charles Morgan
Chairman & Chief Executive Officer
Chairman of the Board, chief data inspector, race car driver. Charles is our "north star" at First Orion. He has extensive experience managing and investing in private and public companies, including Acxiom Corporation, an information services company he grew from early-stages to an international corporation that generated $1.4 billion in annual revenue during his tenure as CEO (1972 to 2008). Charles served as the Chairman of Acxiom's Board for 30 years when he also held various leadership roles with the Direct Marketing Association (DMA). In addition to First Orion, Charles currently serves on the board of Inuvo, Inc., and was recently bestowed the 2018 Lifetime Achievement Award from Marketing EDGE. His dedication to the future of data science is steadfast; today he is leading the efforts of the Arkansas Center for Data Sciences, a public-private partnership devoted to upgrading the real-world computer and data analytic skills of the Arkansas workforce. We are quite proud.
Joe Stinziano
President & Chief Operating Officer
Joe Stinziano is the President and COO of First Orion. Before joining First Orion, Joe was the Executive Vice President of Samsung Electronics America's Consumer and Enterprise Business Division. Joe has been credited with establishing Samsung as a market leader in technology innovations, delivering on the company's vision to reimagine the future with world-class technologies, products, and designs that enrich consumers' lives and contribute to social prosperity. 
Jeff Stalnaker
CFO & EVP, Strategic Initiatives
Jeff co-founded First Orion — employee #1! — and works with all of the major carriers and partners out of our Bellevue, WA offices where he fully enjoys his passion for hiking, golf, tennis and running under the shadow of Mt. Ranier. Jeff was instrumental in gaining our first carrier app-based business (MetroPCS) and our first network implementation (T-Mobile). Prior to First Orion, Jeff was CFO and later President of the Financial Services Division of Acxiom Corporation. Jeff is a great juggler—of things, places and priorities!
Jim helped mold the future of tech in Arkansas, now home to huge global tech companies. After graduating from the University of Arkansas, Jim started his career at IBM, not using his degree in civil engineering, but as a tech guy and systems engineer. After eight years at IBM (which he credits for producing many great tech leaders in Arkansas), Jim teamed up with old friend Charles Morgan to transform then-small company Acxiom into a billion-dollar company. He's credited as a founder and has served as a member of the Board of Directors for over 30 years. Now at First Orion, Jim oversees the Calling Solutions side of the business, as well as sales and sales enablement as EVP.
Tiffany Childers
Chief Accounting Officer
Tiffany oversees all finance, facility and legal teams for First Orion, providing financial leadership and guidance to the entire organization. Her vast experience in the finance field includes executive positions with both Leisure Arts and Acxiom Corporation where she served multiple top tier clients across the insurance, media, retail and automotive industries. Tiffany is loyal, hardworking and determined—all traits that encompass her working, playing golf, travelling, or supporting the Ozark Mission Project. Outside of work, she enjoys spending time with family and friends, whether that's on a beach, in her church, or on a soccer field watching her son!
Allison Owen
VP, Client Success
Allison Owen is the vice president of client engagement at First Orion, where she oversees the client and partner experience. Her work in CX dates back more than 25 years and includes leadership roles at industry-leading data companies such as Merkle and Acxiom. She attended the University of Central Arkansas and earned a Bachelor of Science degree.
Libbi Dixon Whitehurst
Chief People Officer
Positive, passionate, and committed, Libbi is our resident cheerleader, overseeing all people and culture programs that make First Orion a "Great Place to Work." Before joining First Orion, Libbi was VP of Human Resources for Acxiom Corporation. Libbi also champions people in her downtime, serving on the Argenta Downtown Council and Argenta Community Theatre boards.
Scott Hambuchen
Chief Information Officer & EMENA Leader
Scott serves as First Orion's CIO and the CEO of First Orion's EMENA region, leading all of First Orion's technology and solution development activities from the Dubai office. Prior to joining First Orion, Scott was President of Gryphon Networks, a leading provider of telecommunication products and services. Under his stewardship, the company expanded its core focus to include business-building contact strategies and multichannel contact governance. Scott also enjoyed an 18-year career at Acxiom as a senior executive, living in London for several years as the managing director of Acxiom's European operations.
Sam Baxter
Chief Legal Officer
Sam's roots with First Orion go back to 2008, where he served as legal counsel for both FO and Charles Morgan for many years. So it was a natural progression when he joined full time as Chief Legal Officer. He's one of the top lawyers in Arkansas (you can check the lists!), a founding member of Baxter, Jewell & Dobson, P.A., and a proud Razorback alum. Sam is an outdoorsman at heart – he loves spending time with his family at the lake and manning the grill.
Kent Welch
Chief Data Officer
Our "Data Dog," Godfather of data, humble data guru. Kent oversees design, creation, and management of First Orion's data products and data-driven solutions, including data access, data usage, data science and data analytics activities. (Did we mention data?) Over 26-years, Kent designed and implemented large-scale marketing databases for top tier clients at Acxiom Corporation where he was one of the company's leading B2B experts. Kent will freely jump into any lake – data or water – but he's most passionate about boating with family because "a man who doesn't spend time with his family can never be a real man" (quoted from The Godfather, of course!).
Sherri Schwartz
Chief Marketing Officer
Sherri Schwartz is the Chief Marketing Officer at First Orion, previously serving as the company's VP, Communications & Product Marketing. With over 15 years of experience in sales, corporate communications, product marketing, and leadership, Sherri is responsible for creating and accelerating the company's marketing strategy and brand recognition across the globe.
Sherri started her career in sales, selling to the DOD and Federal government with ADS, Inc. Following a successful career in sales, Sherri obtained over a decade of B2B SaaS fintech experience scaling for growth and global expansion. No stranger to the SaaS startup environment, Sherri established and built multiple new marketing functions and teams across her previous roles at FHN Financial, nCino, Opendorse, and Zafin. She has strong cultural competence in developing and leading global teams. As part cheerleader and change-maker, Sherri has demonstrated success in recognizing and maximizing individual and cross-functional team strengths and creating a winning environment.
She earned a B.A. in Communications from George Mason University with an emphasis in journalism and business administration. She also volunteers her time as the VP of Communications with Sycamore Elementary School. Sherri resides in Collierville, Tennessee, with her husband and two sons.
Mark Himelfarb
CTO & Ukraine Managing Director
As First Orion's Chief Technology Officer, Mark is responsible for ensuring that company stays on the cutting edge of the industry by bringing to life software and solutions powering company's product line through innovation in both methodology and technology. Backed by his 20+ years of experience in leading software engineering and systems design teams in a variety of industries, such as financial technology, benefits industry and education, Mark takes his passion for language learning, both computer and human, and pours it into pioneering novel approaches for tackling problems that First Orion's customers face.
Prior to joining First Orion, Mark has designed and developed advanced transaction authorization, real-time processing and fraud-detection solutions for credit and debit card industry as well as pioneered the use of VOIP technology for building self-service scalable Interactive Voice Response and fax image processing systems. He started his career while working on a telemedicine research project for NASA, an experience that he considers truly shaped his future interests.
Mark believes that all conceivable problems can be solved with software, and those that can't, simply need to be restated in a different way.
In his free time, Mark enjoys travel to discover new countries, their culture and their history.
Jennifer Barrett Glassgow
Chief Privacy Officer & EVP
Jennifer leads all global public policy, privacy and compliance initiatives for First Orion. She spent over 40 years leading Acxiom Corporation's privacy and government affairs programs and was the industry's first-ever Chief Privacy Officer. Jennifer has esteemed relationships in Washington D.C., working with the FCC and FTC, and received the Vanguard Award—the highest recognition given—from the International Association of Privacy Professionals. Always inspired by a challenge, it's on her bucket list to travel to Antarctica!
Mike Lloyd
SVP, Global Telecom
As SVP of Sales & Client Services, Mike's motto is simple: "Work hard, play hard." When he's not (hard at play) on the lake, he's hard at work building innovative carrier solutions and diversifying the First Orion revenue portfolio. With over 30 years of experience in data and technology, Mike's main mission is to solve the problem of scam and spam for clients across the globe. He's also a proud UCA alum – Go Bears!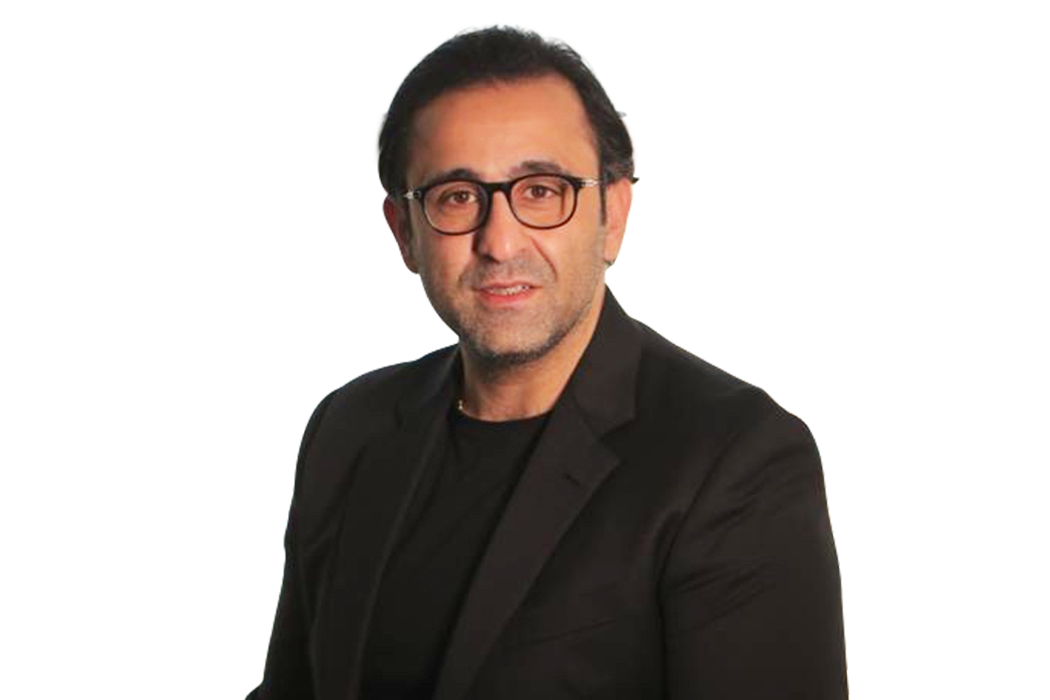 Temim Nawaf Adwan
Managing Director, International Branded Communication, MEAA
Temim is the Managing Director of First Orion's MENA region and works out of the First Orion Dubai office. Temim has operated in an executive role for more than 10 years, brokering deals in several sectors — energy, scrap metal trading, refined products—and has been involved in multiple Merger & Acquisition activities. His representation of companies in the Middle East and Africa has played a direct role in achieving success for their operations. Temim holds a BA in business administration from London Metropolitan University and an MBA From Ecole Superieure de Gestion in Paris.
Robert Baker
Communication Protection Managing Director, EMEA
Robert has been at the forefront of telecom technologies for over 30 years, creating a vision for open networks via APIs that is now widely adopted. He brings First Orion's cool new applications and services to the European market. Robert believes in treating others and every living thing like you would like to be treated yourself, and empathizes with David Attenborough when he says, "I just wish the world was twice as big and half of it was still unexplored."
Tim Baxter is a results-oriented global leader with a successful track record of revenue growth and value creation spanning over 35 years in the consumer electronics, telecom, mobile, appliance and entertainment industries. Tim has excelled in managing and scaling businesses and teams, transforming organizations, handling crisis management, leading and launching innovative technology solutions, public speaking and giving back to the community. Tim is currently serving in senior advisory roles with three companies including McKinsey & Company's Tech, Media and Telecom Practice. He is also an Operating Partner at PE company Centre Partners and Executive Chair of Tastemakers Inc, one of its portfolio companies. Tim most recently was the President and CEO of Samsung Electronics North America responsible for the more than 5000 employees and $30B+ in annual revenue. Prior to working at Samsung for 13 years, Tim spent 10 years at Sony Electronics and 13 years at AT&T.
Tom has more than 25 years of experience as a successful investor and entrepreneur. He started his career with the investment bank Bear Stearns where he was a Senior Managing Director in both Boston and London and member of the International Executive Committee. He left in 2007 to become an active private equity infrastructure and growth investor and co-founded Orka Energy in partnership with Sinopec, which grew into the world's largest geothermal district heating company. Upon his return to the U.S., Tom founded the biomass investment platform Highland LP in Arkansas to be a leader in developing sustainable infrastructure in the biomass value chain. Highland's first operational asset was built on 200 acres in Pine Bluff, AR and sustains over 430 jobs between its plant employees and the loggers and truckers supplying it with sustainable fiber. It is one of the largest plants of its kind in North America and the first in a series of impactful biomass investments.